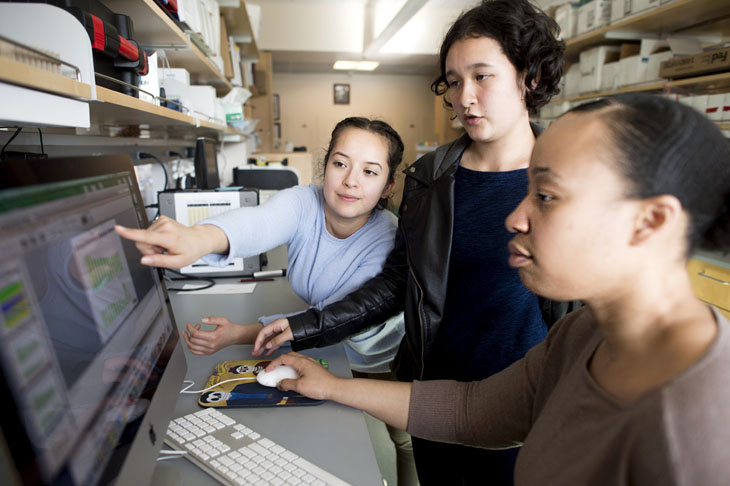 Summer research students work with a postdoctoral fellow in the Burchard Lab.
Application period opens October, 2019.
This grant program aims to improve the coordination, collaboration, and support of programs at UCSF currently working to expand health science exposure to underrepresented students and communities of color. Eligible UCSF programs can apply for $5,000 to support their efforts. Three mini-grants will be awarded each year.
The main criteria for interested partners is to advance the Center for Science Education and Outreach's mission as follows:
Provide exposure to health sciences to students who are underrepresented in these fields. Priority is given to programs that consistently support these students through their academic journey.
Target K-12 students in public schools and students at the undergraduate level.
Share participant data to enable more holistic support to the students served. Data collected will conform with University of California's Student Academic Preparation and Educational Partnerships (SAPEP).
The link to apply online will be posted on this page. Please check back in October.