UCSF Student and Post-Doc Volunteer Request:
Thursday, June 27 and Monday, July 22, 2019
The UCSF Early Academic Outreach Program (EAOP) is looking for Medicine, Pharmacy, Dentistry, Nursing, Physical Therapy, and/or Graduate Division student/postdoc volunteers to provide a presentation at the 15th annual National Youth Leadership Forum (NYLF). At NYLF, 150 highly motivated high school students from across the country visit UCSF to see what campus life is like and to take mini-classes at Parnassus. more »
Sharpen your presentation skills, share your health science interests with high school students from around the country, and deepen their interest and curiosity in the health sciences by delivering a presentation or 'mini-class' for approximately 40 students on the Parnassus campus. Classes begin at 1:00 pm and end at 2:05 (lunch available at noon).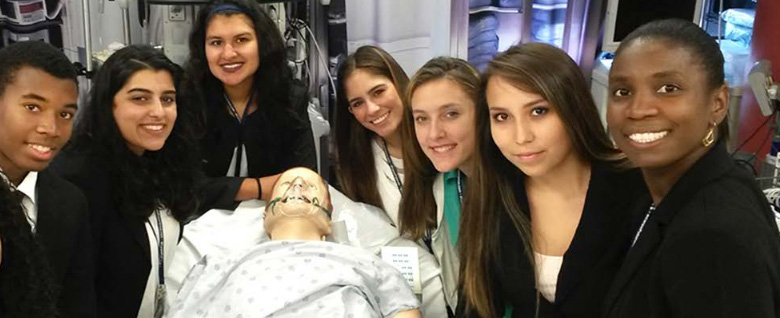 The topic of your mini-class is entirely up to you. Past classes have included:
"Nursing in the military"
CRISPr
Diabetes
"Bacteria on my skin"
DNA
For your participation, we will provide you a gift card as a small token of our appreciation.
E-mail [email protected] for details. Please remember to include your full name and all contact information. We hope to hear from you soon.