Now Accepting Applications
---
The CURE Internship is a paid opportunity for high school juniors underrepresented in health careers to spend two months at UCSF supporting various types of research with the primary objectives of:
Immersing promising high school juniors in career opportunities across the spectrum of research, including basic, clinical, behavioral, and population sciences;
Providing positive training and support for participating students so they will declare a major aligned with biomedical research and seriously consider research as a career option.
The CURE program provides high school students with an exceptional scientific, health and medical environment to further their career interests, as well as college application preparation and academic and professional development.
---
We are now accepting applications for the 2024 CURE Summer Internship. For how to apply, please check out the eligibility requirements below on this page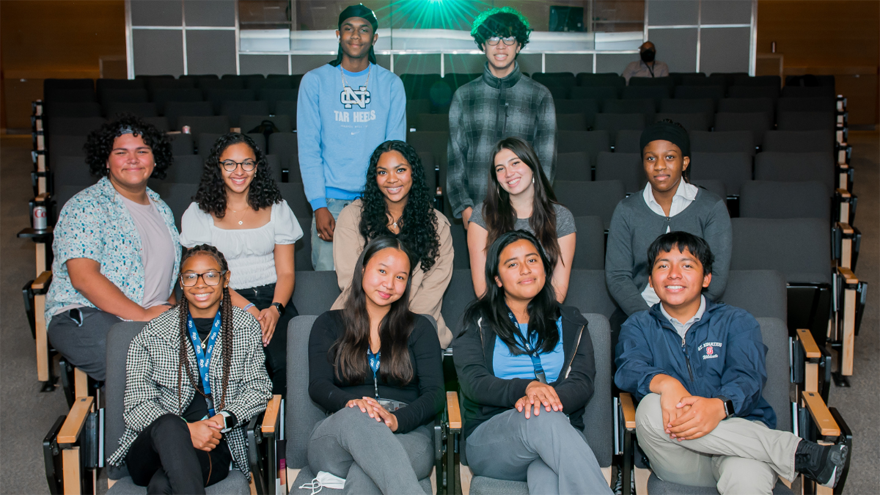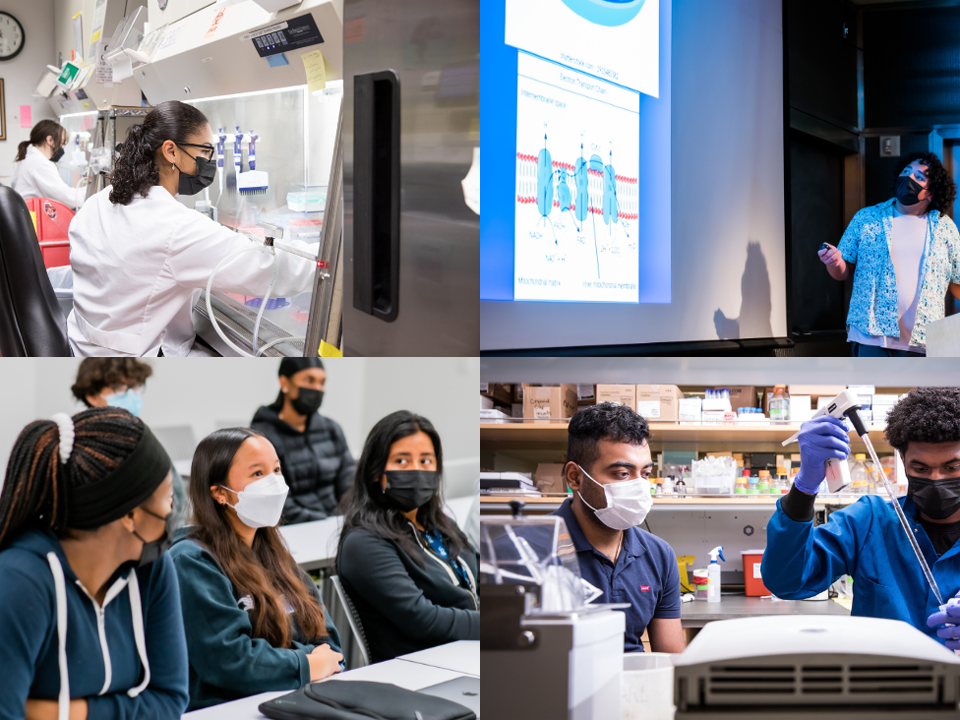 What Students Will Gain from the Program
CURE Interns will be mentored by UCSF faculty, post-docs, and graduate students
CURE Interns will have the opportunity to conduct scientific research and present their findings in a 1-day Research Symposium
CURE Interns will receive college and career advising
What are the Eligibility Requirements
Students who come from backgrounds considered underrepresented in the sciences, first-generation, and/or low-income
Must be a current 11th grader in high school and at least 16 years old by the start of the program
Must have a minimum GPA of 2.5
Must have completed Biology or Chemistry with a grade of B or better
Must be able to commit 40 hours a week during the summer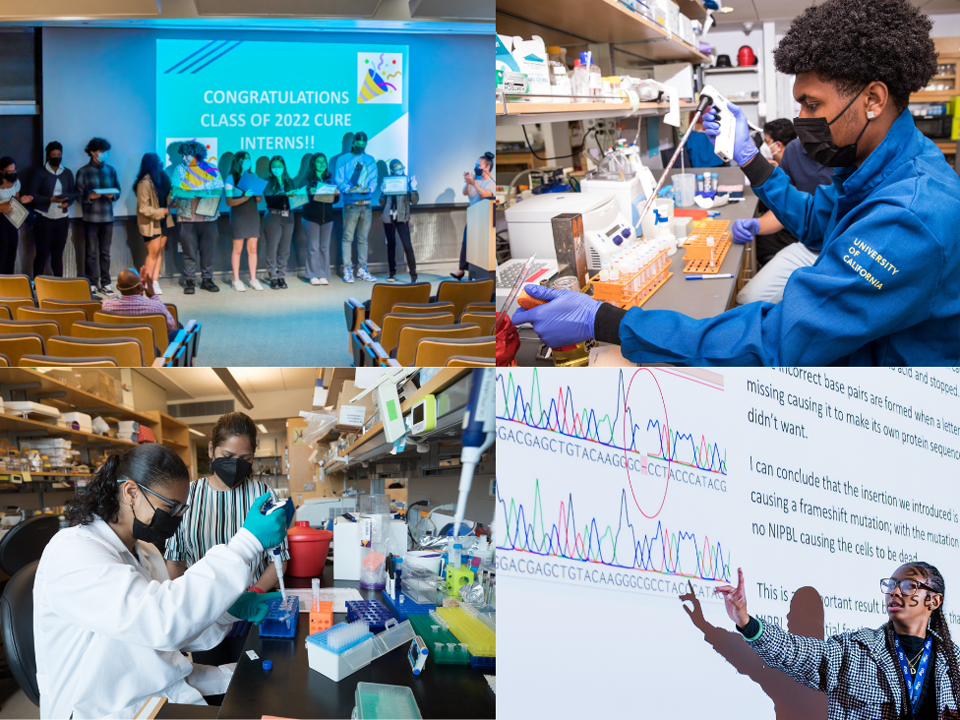 How to Apply
What Is Needed to Apply
Application Form
Personal Statement
Unofficial Transcript
Waiver Liability & Risk Form
Photo Release Form
Recommendation Form
Important Program Dates
Application opens on December 4, 2023
Application Deadline: Friday, March 1, 2024 at 11:59pm PST
Program Duration: June 10 - August 2, 2024
Submit all your application materials via the online student application (strongly preferred).
Alternatively, you can submit your application via mail:
Download and fill out the application forms (personal statement included)
Mail completed forms and personal statement to our office:
Chaney Saephan
1855 Folsom Street, Suite 548
Mission Center Building, Box 0934
San Francisco, CA 94143-0934
If you have any questions, please email us at

[email protected]

.